Meet Dr. Michael DeJong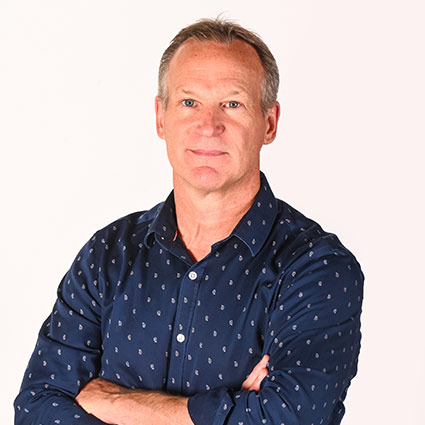 The initial event leading Dr. DeJong to pursue a career in chiropractic care came when he was injured playing hockey at the age of 13. A chiropractor enabled him to overcome his spine and nerve injuries. This chiropractor educated him on the health benefits of maintaining a properly functioning spine and nerve system and encouraged him to consider chiropractic as a career path.
After graduating with honours from Palmer Chiropractic College in Davenport, Iowa, Dr. DeJong moved back to Winnipeg in 1994 and bought an existing practice in Windsor Park, the community in which he grew up.
With 27 years of practice experience, Dr. DeJong has learned the importance optimal health plays in the fulfillment of an optimal life experience. Dr. DeJong realizes the importance of educating people about the healing power of the body, the benefits of healthy lifestyle choices and providing tools to achieve maximum vitality through these life essentials.
EXPLORE OUR SERVICES »

Outside the Office
Dr. DeJong has been an active volunteer with numerous community sporting teams. From coaching FGNHA Flyers hockey to acting as trainer for both the Charleswood Broncos and Fort Garry Lions football clubs. He is also a member of the Manitoba Chiropractors Association.
Book an Appointment
Discover how chiropractic care may help you. Contact us today to schedule an appointment!
---
Dr. Michael DeJong | (204) 615-0230