Meet Dr. Gerald Chartier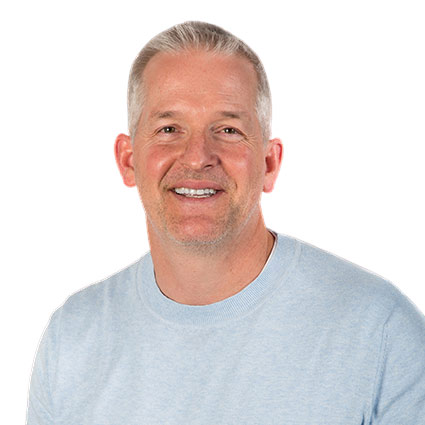 When Dr. Chartier fractured his spine about 12 years ago, it changed his understanding of the power of what chiropractors do. At the time, he wasn't sure if he could practice again. His experience allowed him to understand what his patients in pain are feeling, and how they were uncertain of what their future would look like.
Getting on the Chiropractic Path
Formerly a high-level gymnast, Dr. Chartier has always valued taking a natural approach to health. He knew he wanted to work in health care and appreciated the chiropractic approach and lifestyle, which resonated with who he was, versus the traditional outside-in approach of medicine.
He earned his Doctor of Chiropractic from Life University in Marietta, Georgia, in 1996. Dr. Chartier has also serves as the president of the Manitoba Chiropractors Association.
Dr. Chartier enjoys providing care to all ages and stages. These include patients with sciatica or those injured in an
auto accident
, headache sufferers, and
pregnant women
who want to experience a happy, healthy birth.
Lending a Listening Ear & Empathy
Genuine, relaxed and easy to talk to, Dr. Chartier is also a great listener who enjoys getting to know his patients. He always takes a patient-centered approach and feels it's a privilege to help them.
Because of the physical pain he experienced years ago, Dr. Chartier can empathize with people who are really hurting. One of the most rewarding aspects of his job is helping those who come in scared because of what they may not be able to do.
When he talks to a patient and hears what they're going through, Dr. Chartier can say, "I know you're hurting, but you're not broken. You can heal." Instead of dictating what a patient should do to get better, Dr. Chartier collaborates with them on their journey to healing. He provides them hope and help so they can return to what they love in life.
Enjoying an Active Life
When he's not at the practice, Dr. Chartier likes to golf, go to the gym, and spend time with his son, who competes in high-level water polo. Dr. Chartier serves on that board. For several years, he also sat on the board of Big Brothers Big Sisters, an organization near and dear to him, as it helps change the lives of children facing adversity.
Book an Appointment
Discover how chiropractic care may help you. Contact us today to schedule an appointment with Dr. Chartier!
---
Dr. Gerald Chartier | (204) 615-0230